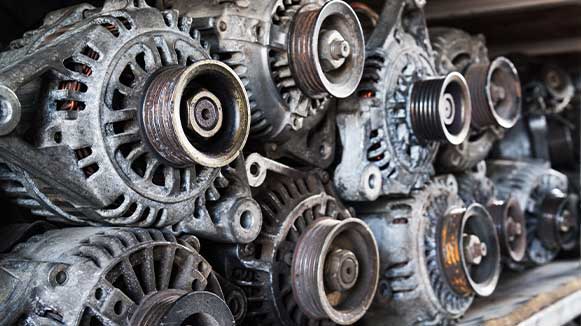 Have a vehicle you no longer need and want to get rid of? Looking for used car parts at a reasonable price? Come to Bannon & Son Wrecking! We bring Noblesville, IN drivers the used auto parts they need, taken from salvaged vehicles brought to our yard.
As a full-service auto salvage provider, you're guaranteed a great experience with us. Not only will we buy and haul your titled vehicle to our yard, we also pull parts ourselves, saving you the hassle. Expect total convenience for used car parts when you work with us!
Auto Salvage
We purchase salvage vehicles with titles only. Call us to have your vehicle's salvage cost appraised and purchased outright, and to schedule an appointment for us to haul it away. We transport from your location in Noblesville, IN to our yard for a quick and easy way to get cash for unwanted vehicles.
**Please note that we only pick up salvaged vehicles and parts that are from the year 2007 and older.**
Used Auto Parts for Sale
Unlike other yards that make you locate and pick the part yourself, we make finding used auto parts simple and convenient. We'll take you out into the yard, show you the vehicle and the part and, if it's what you're looking for, we'll get it out for you at no extra charge! This is more convenient than most yards that make you pull the part you want.
Find Discount Parts Today
Bannon & Son Wrecking aims to deliver convenience to local-area customers. Whether you're getting rid of a junk car you no longer want or need a used part from a full-service yard, expect top-tier customer service when you work with us. Contact us today at 317-773-3761 for more information about auto salvage, used car parts, and towing.